Week 6 by Lara Matthews
So, week 6. Just far enough away from mid term not to panic too much, and over the beginning of term angst, so it should be plain sailing, right? My husband asked how 'things' were going yesterday, as I poked my head out from under a pile of books, and kicked my way through a mountain of drawings and papers. I replied "School's kicking my arse, I don't know how I am going to get through it" to...
I Am Not an Artist
It throws people off when I tell people I am not an artist. I think most people assume since I'm going to an art school, how could I be anything else? I disagree. I don't say this just to be different or stand out from the group, I genuinely don't feel that what I do is art.  I don't create things for their own sake. I make things that are practical, that serve a purpose...
Laugh a Little
Laugh a Little Here we are, third week into the semester and things are in full swing for most of us. It is right around this time of the semester that we can find our groove or begin to worry if we are going to survive the semester. No matter where you sit in this spectrum there is one thing in life that I think is important to not loose sight of, and that important thing is laughter! I am sure...
What inspires you?
What inspires you? What was your reason that you wanted to pursue art and design? Where you intrigued by forms and colors, or by the mystifying classical artists. Did you want to create something new, something strange or something that changes the way people view this world? What was your defining factor when you chose art school? These are questions we need to know answers to, because when...
Why Does School Always Feel Like a Battlefield?!...
Finals, finals, finals! The dreaded, end-of-the-semester word has made its visit again. But it may not be just as bad as it seems. I like to look at the semester finals as an opportunity rather than something that should be overwhelming and stressful. I, personally, am a very competitive person and like to look at the semester finals as a "me against the world" type of scenario. Me being me, and...
I am Not a Decorator, I am a Designer- by Kayla...
Never call an interior designer a decorator. It is the equivalent of calling your doctor a nurse. I am going to tell you why it is such an insult, and clear up the air so that everyone can understand exactly what the role of an interior designer is. "Interior design is the art and science of understanding people's behavior to create functional spaces within a building." To make this a little...
Half Way There- by Josh Claassen
We are half way there! Eight weeks into this Fall semester, and it is difficult to believe that it is halfway over. It is also difficult to believe that so many of us are still alive and kickin' through the hefty workload that midterms bring. Granted, the intensity of that life and strength behind that kick may be very weak, fact of the matter is, we are all still here. We have so much to do...
Midterms! By Shannon LaVigne
AGH! I'm sure everyone is feeling the pressure but don't fret it will all pass! I was thinking about how differently I've treated every midterm/ final season, and I figured why not share some of the knowledge. My number one rule is sleep. Regardless of the amount of work that needs to be done sleeping is key. Cognitively you work better when you get a minimum of 4-6 hours. Also when you take that...
Boldly Go, by Philip Rau
I was talking to a good friend from my former college the other day about his senior thesis, related to health. He had recently become obsessed with the topic of America's industrialized food system, and wanted to inform people about it and create change in the world. The approach he was taking, however, was right in line with his comfort zone, and he was frustrated when others didn't...
Student Success- Do Grades Really Matter? By Lara...
We hear so much about Student Success at School. Most of the time, we believe that which grades we get are a measure of our success. To a degree we are, but are they truly a sign of how well we are doing at College? I was so fixated with grades when I came to RMCAD. At grade school I never got an 'A'. At College the first time around back in the 80's the highest grade I ever received was 75%. When...
6 tags
When the going gets tough
Hey everyone! I wanted to touch up on a topic that has been covered before but could bear repeating: This isn't easy. There. I said it. Now wait….what does that mean? what is "this"? life? work? school? art? When i say this I want it to just encompass everything. We all know life itself isnt an easy road but what things are hitting you right now that you should...
BLACKTOP FESTIVAL PRESENTED BY UNIT E @ The Denver...
Hi All!! As a senior this year, I am becoming more and more interested and determined in becoming connected to and active in the Denver art community. Networking and socializing has always been an important aspect of finding a foot and solid ground as an individual in this ever growing landscape of creative thought and practice. We are always discussing upcoming events as well as opportunities...
On Critique- by Lucas McMahon
As artists and designers we are all creative people by nature. Whether here at RMCAD or anywhere else we could be, we are constantly driven to invent and produce. Sometimes we plan what we do down to each tiniest little detail and other times when creating we are more intuitive and our work takes on a life of its own. This creative drive happens no matter where we are. That said one of the...
Helpful Hints for New Students- by Liz Smith
Welcome incoming students of Fall 2012.  You are entering a new world full of art, learning and experimenting. To help with your transition we have piled together a list of things that could help you.  There are an abundance of art, hobbies, thrift and second hand stores in and around denver that could save you moneys… First off here a list of ART stores in the vicinity..  ~There is...
Critique Time. By Liz Smith
Recently I was in a very emotional critique, I just couldn't get this project right and it made me so mad.. 
So when critique time came I was ready for a thrashing, but still it hit me hard and I realized I never did what I was always taught to do. 

So I left that critiques with tears in my eyes and a fiery attitude!! (which is the exact opposite response I should have had.) 

Determined to...
7 tags
Reference!
Hey all! Just wanted to touch base and show you some awesome resources I have been using lately for my projects and stuff! The internet is a great place, I could never expect to find such a plethora of information anywhere else so I just wanted to make a post of things I use for my art/reports what not and some helpful hints :) http://anatomicalart.tumblr.com/ http://myartrefs.tumblr.com/ ...
Art references and Tutorials →
longstairs: tutorialsforartists: I just went back through over 900 liked posts and dug out all the art tutorials so i can keep track of them. I guess this might be helpful to some of you guys, so here you go. Here we go then! Freeware Alchemy - this is a really fun program….
Day Trip to Bear Creek Lake Park!
What is a GOOD way you could spend your saturday, JULY 7TH? Perhaps??? A day trip to BEAR CREEK LAKE PARK? BCLP, is a fun filled park. Sometimes we all need a little nature break, a time to just chill, forget about our homework, responsibilities and your cat. A time to reflect and soak in some mother nature. Yes… you do need, BEAR CREEK LAKE PARK! Where all things are possible: You can...
4 tags
positivity
Hey all I just wanted to touch up and comment on your positivity! your attitude will do a lot for you. How you communicate to others and to yourself will impact you more than you realize.  This week has been a hard one on everyone. Midterms, life, probably money issues. Were all in the same boat, but it's still a float guys!  How you portray yourself can push you to take that boat into...
Time Management- by Liz Smith
Time Management.   So I've been trying figure out what to write about today? 
And something that jumped out and screamed, "pick me!!!", was this weeks lack of self discipline and time management. 
I've always been proud of the fact that I make pretty good decisions, and I keep on top of things, but Memorial weekend happened, and that meant not a lot of work was done. 
So with a lack of sleep, I've...
Wait, Due dates??
Sometimes it's really hard to finish all you assignments in on time. Your in the summer semester, it's warm out, you want to hang out with friends, go to the awesome events at school, clubs, volunteer, do personal art. Where do you find time to fit in the boring or tedious projects that you assigned in class? I had this problem this weekend. I wanted to sleep, hang out, and not do my...
Summertime! By Liz Smith
Officially we are in our second week of the 2012 Summer semester at RMCAD, where the sun never stops shining (beside when it rains) and the air always smells good (unless you are stuck in an oil painting class). This is a semester that i feel great things are going to happen! Summers allow us RMCADIANS to express who we are through exploration at a brighter lighter pace. We have longer classes to...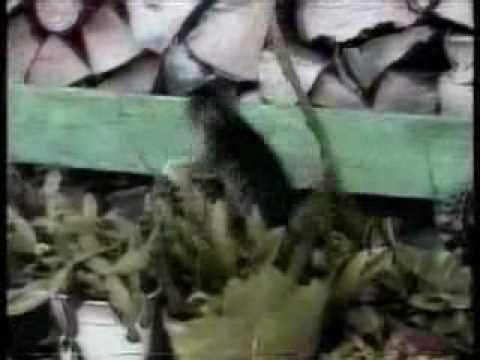 Of Friends and Finals- By Jesse Suhr
As I sit here pensively, chin in my hand, I reflect upon my years here at RMCAD as well as the upcoming finals season. I think about the all-nighters I've pulled and the weekends of procrastinating. This final two weeks is bound to test even the strongest veterans like myself. I can foresee a future where my weekend consists of staring at a computer screen until my eyes burn or bleed. But more...
Salon des Refuses- by Nikki Romero
Hello guys and gals, As most of you know … I hope… this last week was we had the student show at RMCAD. Not only was the show amazing, and was filled with creative pieces, but it had such a great turn out of students, faculty, family and community members. Something new that happened this year during the student show was another gallery called Salon Des Refuses. This Gallery show was...
Where did the time go? By Kat Zupan
It seems like just yesterday we were all giddy for our first week of classes and getting on some new and exciting projects! Well midterms have passed and you may have winged it, given them your all, or dropped the ball a bit. if you weren't one of those who pushed on through, have no fear because you can still get yourself back up and try for that A still! I learned many things from Mara...
What does a Student Ambassador do? By Kimmie...
Hey guys! I wanted to take the time to let you all know about the roles of the Student Ambassadors. Lately, it has come to my attention that maybe not everyone knows exactly what it is we are here to do! As your Student Ambassadors we are here to provide you all guidance through your first year at RMCAD and beyond. We try to do this by keeping in touch with you guys (hence all the e-mails ;D),...
Valentine's Day- by Delaney Wray
In the spirit of the Valentine's week, I thought it would be interesting to learn more about this "holiday". Everyone knows Valentine's Day is the ultimate day of love, but why? Where did it start? Who started it? Why do we give the typical chocolate, flowers, and cards? Well here are the facts I found… During the Roman Empire in 270AD, men were not allowed to get married during wartime...
Why Study? By Liz Smith
Why do we need to study when we are in art school? Aren't we just supposed to use our imaginations? Creativity, right, that's what we're supposed to hone in on. So why do we need classes like English, History of Art, or Biology? Now, close your eyes, and imagine what Michelangelo's work would look like if he never studied the human form, or what Hans Arps' abstractions would look like if he never...
Getting Settled? By Sharon Sober
Hey everyone! I hope you all have gotten a chance to get settled and familiarize yourself with the campus and your classes. Im sure you guys are already busy with homework and assignments. I know I am! Although the first week might be hectic with gathering supplies and making orders, remember to communicate with your instructors if you have any concerns. Also, don't panic! It may seem like...
"Bee" all you can be- By Jesse Suhr
One more week!! It's crunch-time, the time you have all heard stories about, the time of no sleep, countless hours of studying or working, and stress. I know the feeling of how scary your first finals week can be. Everyone goes through it at some point. I like to look at finals with a positive perspective though. I see finals as the time when everything starts to fall into place. Everything you've...
End-of-Term Advice- by Sharon Sober
Hey everyone! So we are reaching finals here soon. I'm sure you are all a little, or even really stressed out. IT'S NORMAL! this is college for you. You just gotta keep working hard and push through these finals. You are so close. If you are going through some bad times like me, make art. Put your anger, frustration, sadness, whatever it may be, channel it into your ART! Sometimes it...
CREATE, CREATE, CREATE!- By HallyAnn Tollefsrud
"The unreal is more powerful than the real, because nothing is as perfect as you can imagine it, because it is only intangible ideas, concepts, beliefs and fantasies that last. Stone crumbles, wood rots, and people, well they die, but things as fragile as a thought, a dream, and a legend, they can go on and on." Chuck Palahniuk wrote that and I love this quote because I often get frustrated...
Questions- by Torin Widhammer
The end of Fall Semester is upon us. This brings to light the many events, accomplishments, and frustrations it took to get to where we are today. For many of you this will be your first round of finals, for some it is the last, and for others it is just another drop in the bucket. For me it is my second to last round of finals. I am recalling all of those late nights, those nights when I wasn't...
5 tags
5 tags
5 tags
5 tags
5 tags
YERBA MATE- by Mallory Hart
Hey all, So I know it's been getting closer to the last few weeks of school and finals are approaching fast but there's hope! Everyone is loading up on caffeine and energy drinks, but don't fall into the trap of under-sleeping and hyping up on caffeine too much! It's terrible for your health and it really won't help overall in getting your projects done. A simple and...
9 tags
Lacking motivation?
I know it's midterms, people are rushing around and tests are being taken. Critiques seem to be almost everyday and your stress levels are out of this WORLD! You come home everyday and feel like the most amazing (yet unobtainable) thing would be sleep. But you need to keep powering through it. It may seem tough, especially when your social or personal life's drama get's added...